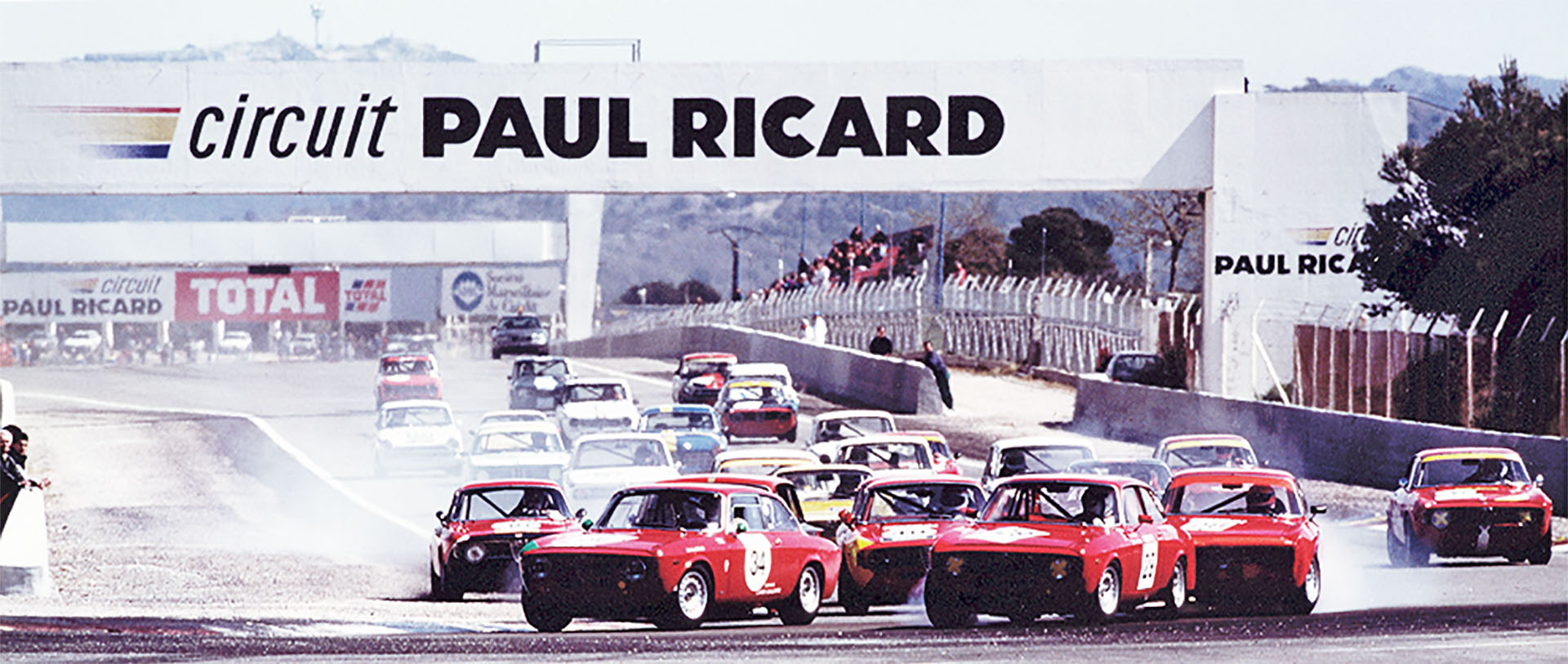 SINCE 1982, MORE THAN 200 MEMBERS SCATTERED IN 19 COUNTRIES HAVE BEEN TAKING ON THE FIELDS OF THE RACES AN OUTSTANDING MOTOR POOL.
IT IS THE ONLY DYNAMIC MUSEUM OF ALFA ROMEO HISTORIC RACING CARS IN THE WORLD.
Scuderia del Portello is an official Alfa Romeo club whose members own historic cars made by the "Serpent" factory, which are prepared for races. The official club is located at the Centro Direzionale Alfa Romeo in Arese. In 1982 the "AutoCapital" magazine created the AutoCapital Europa trophy. For all European drivers of historic GTS cars, this trophy was the same as a European Championship. Luca Grandori, who was managing the magazine at that time, with his keen friends Edilberto Mandelli, Pietro Rondo, Giorgio Schön, Stefano Senin and Renato Ughi, asked and obtained from the Alfa Romeo press and P.R. office an official support for those historic car collectors who prepared their cars to race in this new continental series. He therefore created the first official club in Milan, made up of members who owned historic Alfa Romeo racing cars. In that edition of the trophy, Pietro Rondo and Edilberto Mandelli reached respectively 1° overall place and 1° place in the G3 class. In the following years, Giuseppe "Beppe" Lucchini would win the overall European Cup for Historic GT Cars, in his Alfa Romeo Giulia TZ1. The club has never since stopped its activities, going from strength to strength at national and international races and events, with its members scattered around the world. In its over 30 years history, Scuderia del Portello has achieved countless victories for Alfa Romeo, both in historic and modern car races. On several occasions, the passion that the President, the architect Marco Cajani, has for intercontinental rallies and grand intercontinental raids has let the club to create and take part in events such as La Carrera Panamericana in Mexico, the London-Sydney Marathon, the London-Mexico Rally, the Peking to Paris rally and the "Raid della Fratellanza e della Pace" (Raid of Brotherhood and Peace).
Scuderia del Portello has a professional structure for transporting materials and cars, a workshop truck to give assistance, as well as a hospitality motorhome. Therefore it has planned, organized and coordinated events for historic cars for many years, the most famous being the "Tutto Alfa" trophy during the Intereuropa cup in Monza. Scuderia del Portello is the caretaker of the historical heritage of the Museum in Arese and for over twenty years it has organized and promoted the "Alfa Romeo Champions" Award Ceremony.